Dancing with the Tiger (Compact Disc)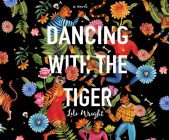 $59.99
Email or call for price.
Description
---
When Anna Ramsey learns that a meth-addicted looter has dug up what might be the funerary mask of Montezuma, she books the next flight to Oaxaca. Determined to redeem her father, a discredited art collector, and to one-up her unfaithful fianc , Anna hurls herself headlong into Mexico's underground art world. But others are chasing the treasure as well. Anna soon realizes that everyone is masked--some literally, others metaphorically. Indeed, Dancing with the Tiger is a splendid reminder that throughout human history, cultures have revered masks: masks are as universal as our desire to transform ourselves, to change. Anna, without an ounce of self-pity despite traumatic losses, stands out as a heroine for our times as she finds the courage to show her true face.