Coloring Book for Grown Ups (Chartwell Coloring Books) (Paperback)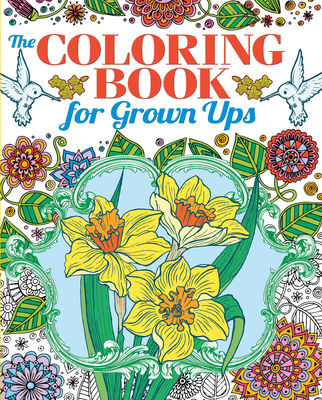 $7.99
Usually Ships in 1-5 Days
Description
---
The Coloring Book for Grown Ups offers a wide range of gorgeous designs and scenes for you to personalize and make your own. Coloring in the intricate images and patterns works as a great stress-buster when you're tense, overworked, or frazzled, and helps you to explore your inner artist. By the end, you will have gained a portfolio of beautiful finished pictures and the confidence to follow your creative instincts wherever they lead you. All you need to get started is a set of colored pencils, pens, or crayons-or whatever medium most inspires you.
Flowering summer gardens spring up from the pages of this wonderful coloring book, ready to dance forth and bloom. Fairies flit on the pages, and birds spread their wings. The calming meditation of coloring starbursts, patterns, stars, hearts, and vines will transport you directly to a relaxed state of mind. Soothe your jangled nerves and enjoy some "you" time with The Coloring Book for Grown Ups.
Adult coloring books are one of the most popular modern therapeutic and meditative trends. Get on board and discover the delight and relaxation that coloring can bring you. Set aside a little time for yourself each day to inspire your mind through color, patterns, and art.